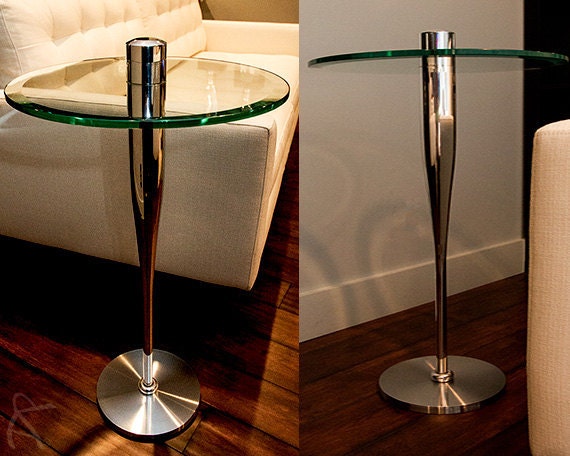 Modern art furniture and the sports world collide in this exclusive product design collaboration between Apifini, LLC and Plane Pieces, Inc. In their debut event, Apifini, LLC is releasing in limited quantity their patented (D564263) artist proof Single Bat End Table. 

Unlike loud sports furniture adorning the average "man cave", the Single Bat End Table was designed to bring the class, sophistication, and style of modern art into union with baseball enthusiasts and their love of the game. Easy on the eyes, this modern artwork is one to be treasured by any sports fan and a true conversation piece.

Uniquely designed, the Single Bat End Table is constructed with a 10" round polished steel base, a high polished custom designed aluminum baseball bat, and an 18" round ½" thick 1" beveled piece of non-tempered glass. Approximate weight of the complete structure is 30 pounds, with the table height at approx. 29".

Each Table will be numbered ( Only 10 Artist Proofs available - these are the first run of this long awaited table), dated and signed by artists on bottom of base.
(Source: etsy.com)